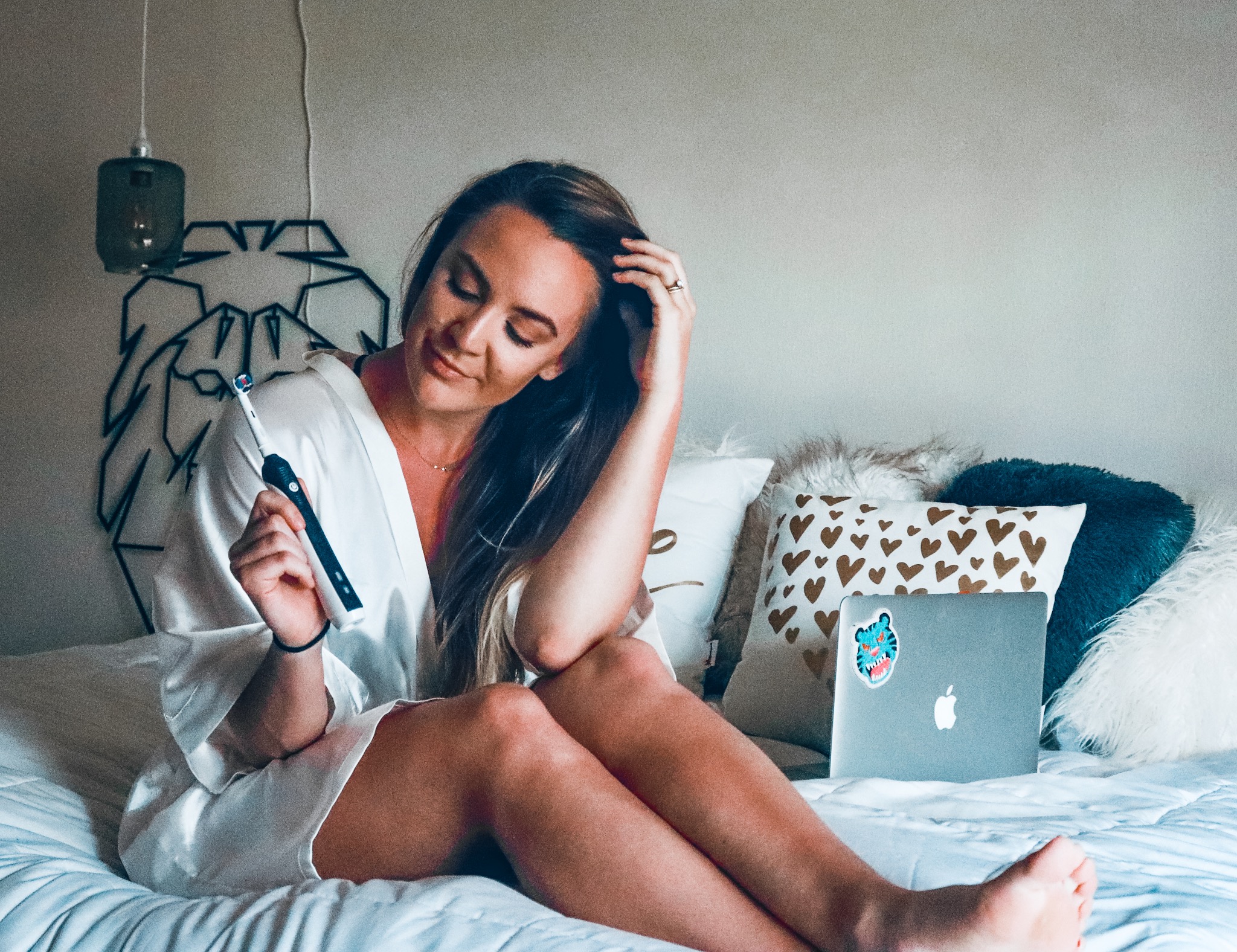 Brush Your Teeth
rush your teeth!" Is something we have heard for years from our parents. As an avid teeth brusher, and someone who is in front of the camera I am very keen on taking care of my teeth and making sure they are clean. Your smile is the first thing someone sees when they meet you and possibly when they scroll your Insta feed. This post is sponsored by Oral-B.
So feeling confident when you smile is something that matters, even if you don't want to admit it.
The quickest way to a healthy smile is by brushing your teeth. The next quickest step is stopping by your nearest
Target
to pick up the Oral-B 1000 electric toothbrush. This little guy packs a punch when it comes to cleaning teeth.
The Oral-B 1000 only needs one mode to easily breakdown and sweep away plaque. It has built-in pressure sensors so you avoid too much pressure and bleeding gums. The recommended brush time is 2 minutes and the Oral-B 1000 has a timer that will let you know when you have met your required brushing time. You can only get so much power from a battery operated or manual toothbrush, so #PowerUp to the Oral-B 1000 for a noticeably superior clean.