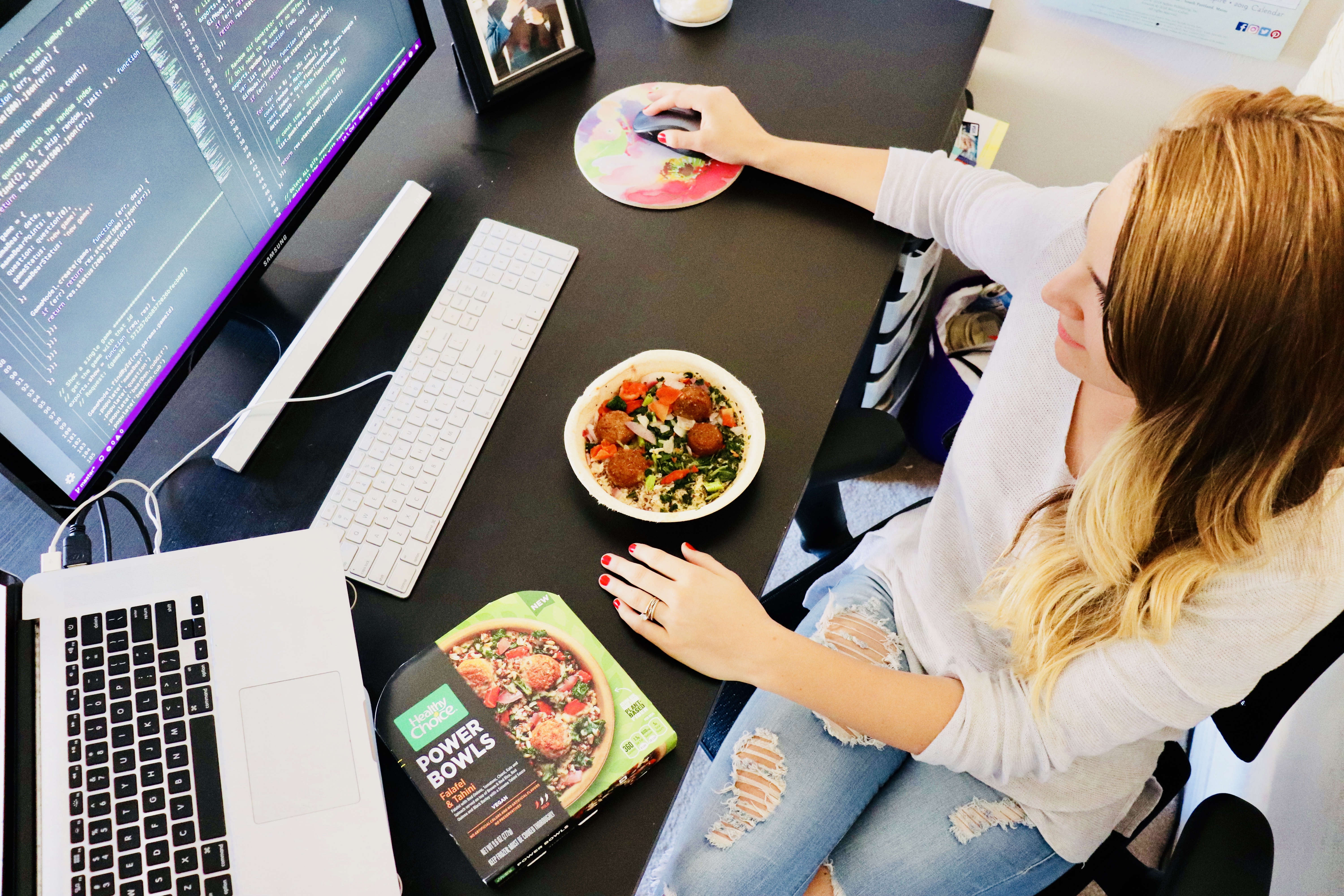 Healthy Choice Power Bowls
Healthy Choice just launched these new Power Bowls and you better believe they a fueling my code writing. As you all know I work around 60-80 hours a week along with getting in my daily running miles ??‍♀️. Just like everyone, I need nutrients and I need them QUICK! These bowls provide health-conscious, time-starved consumers with a quick, nutrient-dense addition to breakfast time in a popular bowl format.
If you have followed my journey on Instagram you may know that my father suffered a heart attack earlier this year. This meant that there needed to be a change in dietary consumption for him. After learning more about Healthy Choice and that the former CEO, Mike Harper, also suffered a heart attack which leads him to create this healthy food line, I knew I needed to try these out myself. This post is sponsored by BabbleBoxx.com on behalf of Healthy Choice. Below are two items that I received for free for my review and post. Here is where you can get your Healthy Choice meals.
This delicious picture is Healthy Choice Roasted Red Pepper & Egg White Shakshuka – egg whites with red bell peppers, onions, chard, kale & spinach served on top of steel cut oats, farro, buckwheat and red quinoa with a spicy tomato & red pepper sauce topped with feta cheese.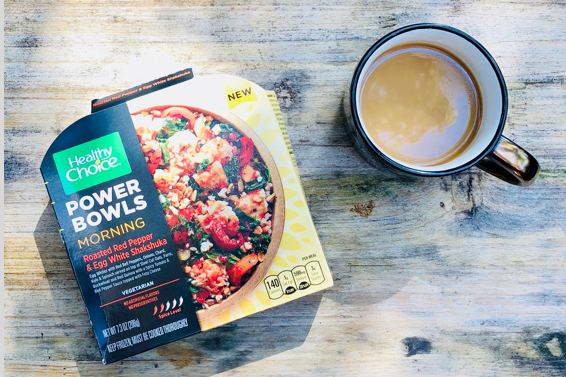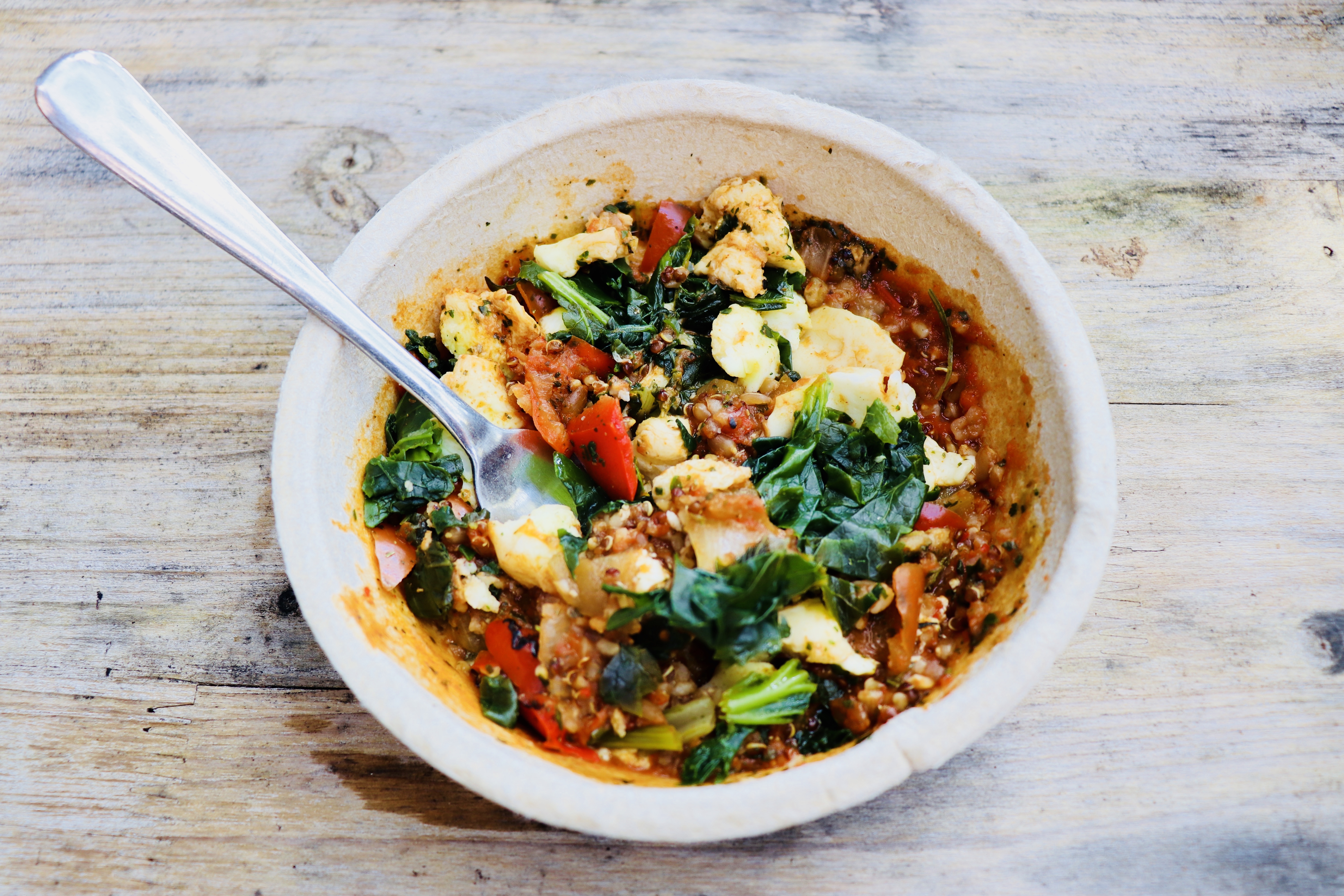 This morning power bowl is delicious! I add a little hot sauce to spice it up. These are great meals for those rushed mornings when you have 100s of things to get done and worrying about a healthy, satisfying breakfast isn't one of them. They are packed with unique ingredients that really give you energy to power through the morning.
Vegetarian & Vegan Power Bowls
This tasty picture is Healthy Choice Falafel & Tahini – falafel with red onions, tomatoes, chard, kale, and spinach served on top of brown & red rice, red quinoa and black barley with a sesame tahini sauce.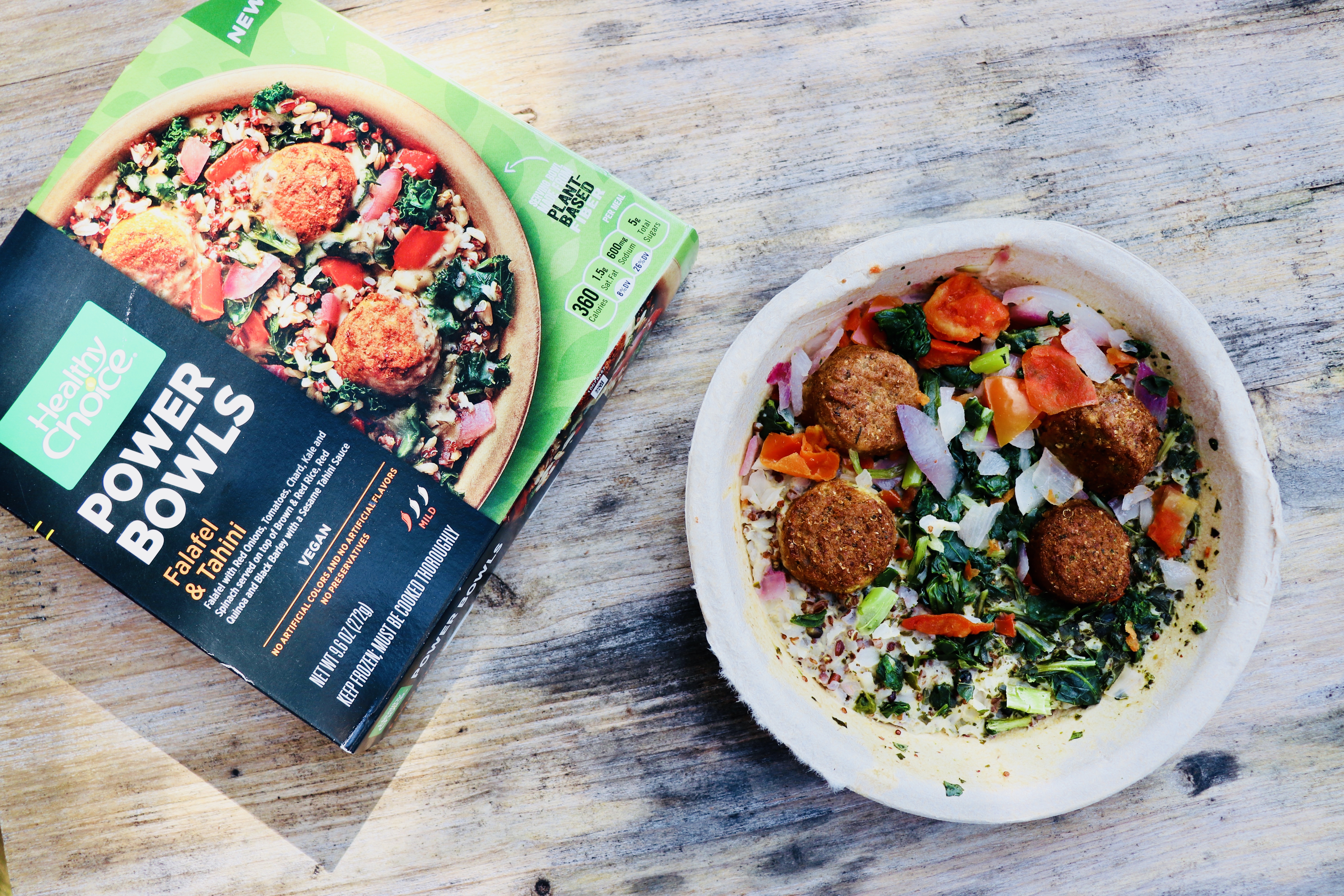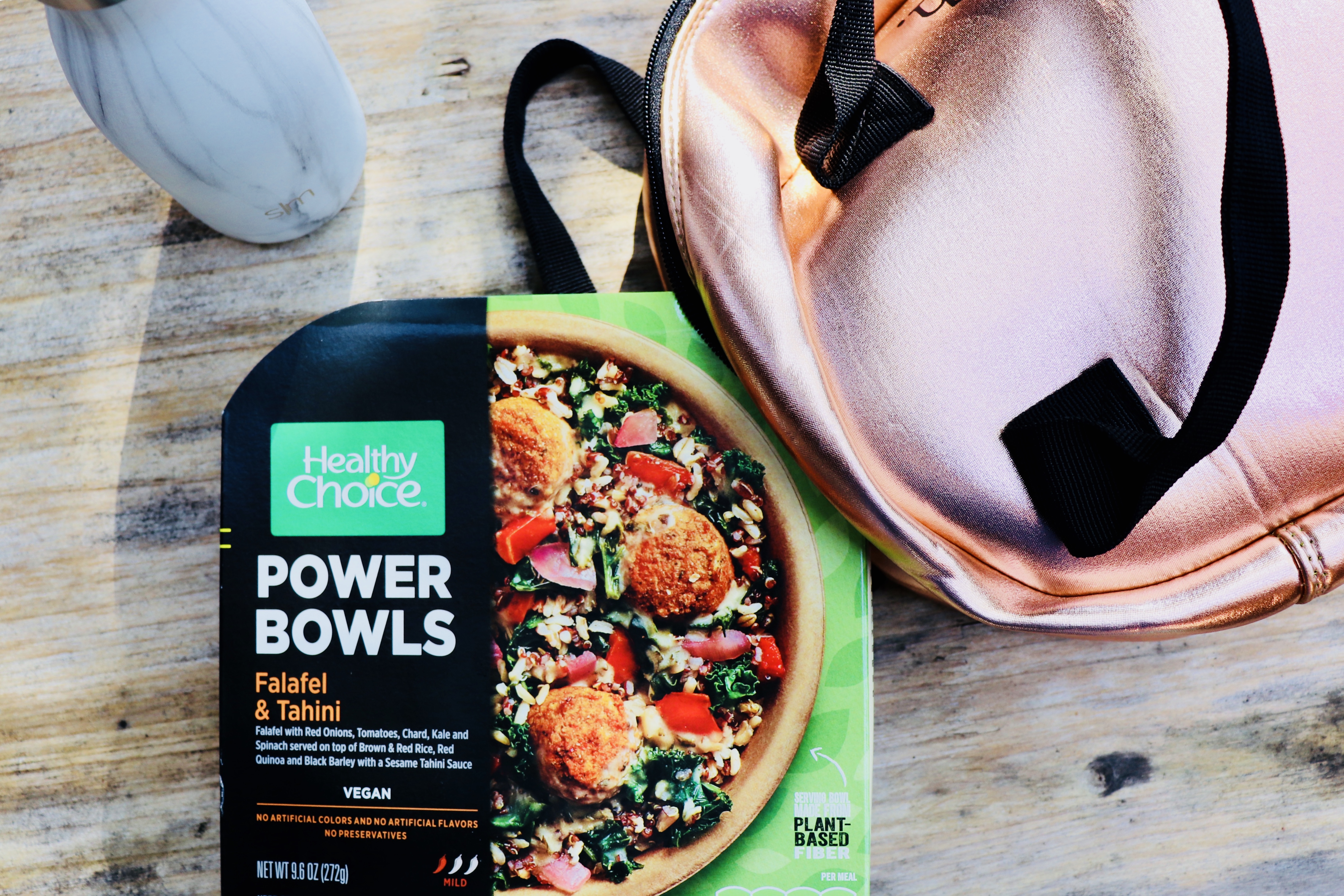 I am constantly working at my desk and a lot of times I will go hours without eating. This is mostly due to not wanting to take the time to make something healthy. These new vegetarian & vegan power bowls take 4 minutes to heat up and are perfect at my desk meals. This particular one is great, especially if you like the Mediterranean. I, of course, added some hot sauce to spice it up a bit.
I love having healthy options for my busy days. These great vegetarian & vegan power bowls that pack a punch when it comes to fiber, nutrition, and unique ingredients.